StudentRoomStay (SRS) is on a mission to be the world's most loved student housing platform. By bringing a new standard of transparency and safety to the student accommodation industry, we are the first student housing marketplace and app that truly covers it all. We provide housing for every student—domestic, international, high school and college—with ongoing support throughout the student experience.
Our homestay services provide international students with welcoming host families across the United States, while our resident app gives college students the resources they need for a successful off-campus housing experience. Our goal is to make all students feel welcome, connected in their community and have a place to call home.
By engaging in strategic partnerships with education providers, international agents and property owners, SRS benefits all parties involved by enriching the student experience and simultaneously mitigating costs. The distinctive nature of the SRS platform is that it provides resources for students to reference throughout their entire academic journey with panoramic consideration of their needs. We believe there is no end to our relentless pursuit to make student life and housing better.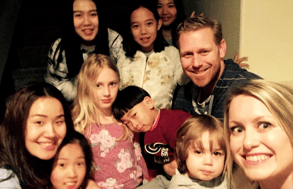 My wife, Jen, and I hosted six international students from China in 2014. This experience sparked our passion for international students.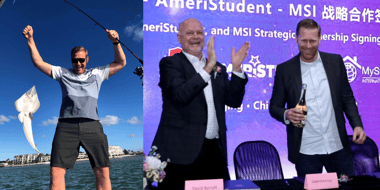 With my fellow SRS Co-Founder, David Bycroft, celebrating AmeriStudent's partnership with MyStay International in Australia. The idea of StudentRoomStay was born here in 2019.