Welcome to
SRS Customer Support

Find Answers in our

Extensive




Help Center
Check out our Help Center for in-depth answers about homestay, student housing, property partnerships and more. Click on a category below to find articles written specifically for you.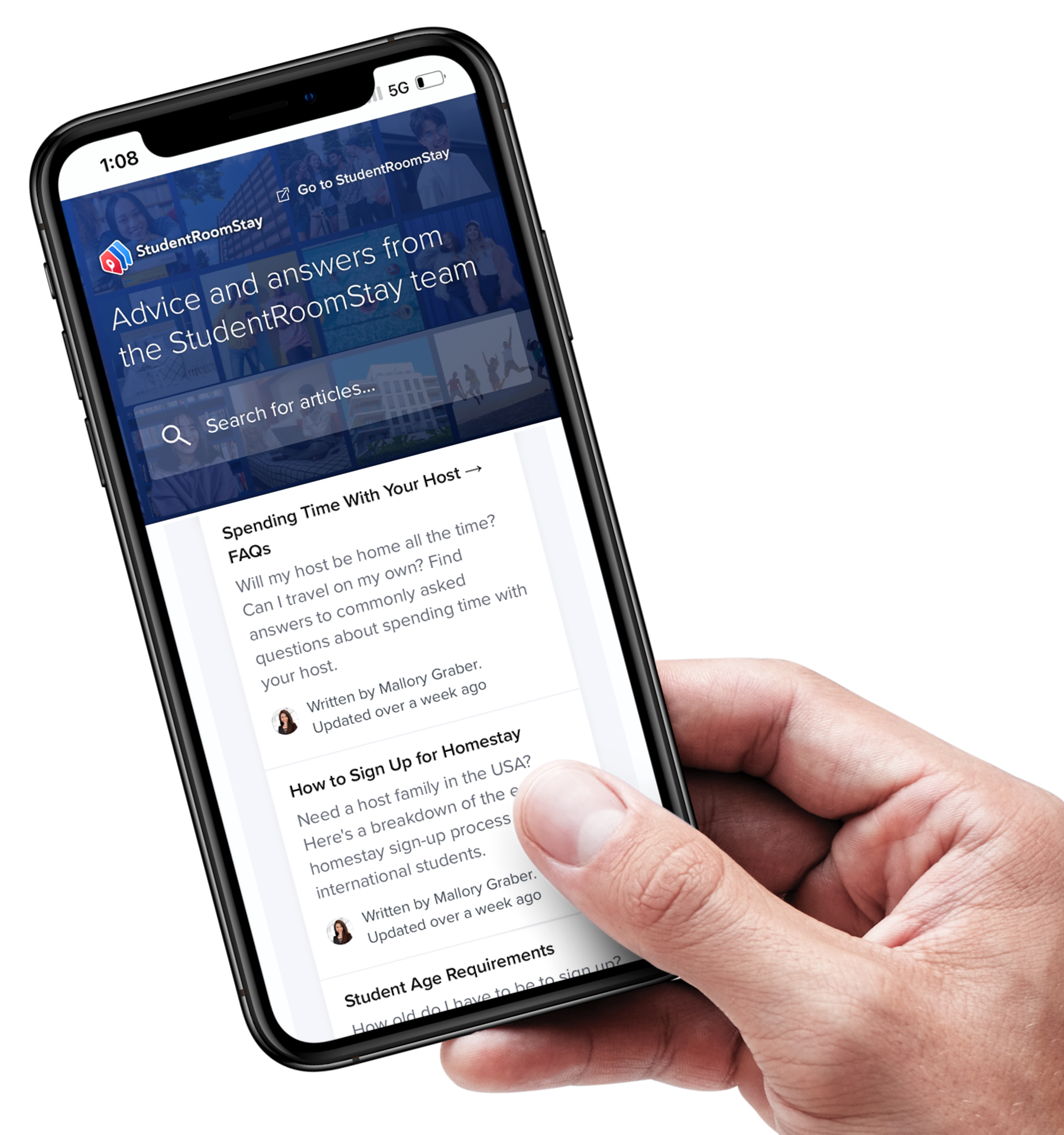 Quick Links for Current Students & Hosts
Need to Talk to a Team Member?

Chat With Us!
Chat directly with StudentRoomStay. This is the fastest option to get the answers you need—perfect for those who are interested in our services, have a quick question or need help signing up.

Request a Call Back
Request a call, text or email back through a support ticket. This option provides one-on-one support for students and host families with current or upcoming homestay placements.