School
Application Service
ACADEMIC OPPORTUNITIES AWAIT
Learn and Thrive at a School You Love
We know the process of applying to schools can be overwhelming, but it doesn't have to be. With our application services, you let us know which school you are applying to and we will take care of the rest. Your dream school is waiting...our team of experts is ready to help you get there.
→ Get Started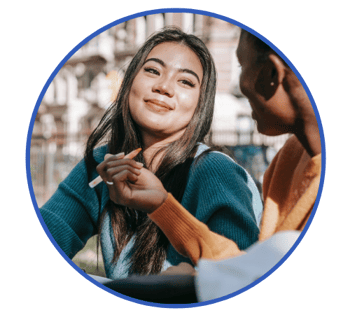 What's Included
✔️ Personal Consultant
✔️ Application Processing
✔️ School Communication
✔️ Document Collection
✔️ Document Submission
Pricing and Packages
One School: $500
Two Schools: $1,000
Three Schools: $1,250
Four Schools: $1,500
Five Schools: $1,600
Please note: All fees are non-refundable and do not include the school's individual application fee(s).
Ready to check school applications off your to-do list?
It's time to stop stressing about the application process and start getting excited about your adventure abroad! Please fill out the form below to get started with our School Application Service. Once we receive the form, a dedicated team member will reach out to you to start the process and answer any additional questions you may have.