Homestay Packages




for College Students
We offer custom-built homestay packages for college, university and language students.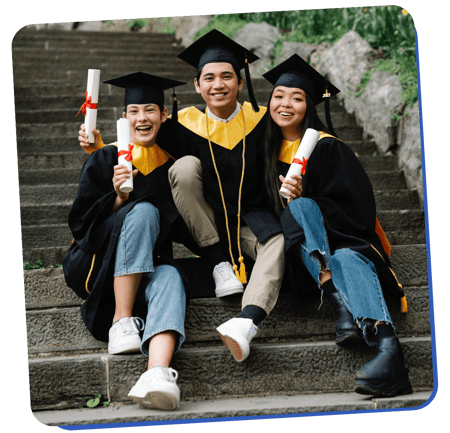 SRS Adult Homestay
What's Included:

✔️ Homestay Services
✔️ Vetted Host Family
✔️ Virtual Healthcare
✔️ Meal Plans Available
✔️ Transportation Available

---
Starting at
$860/month
(depending on location)
Pricing will vary depending on location, meal plan and add-on services selected.

Meal Plans
for College Students

• Complete (3 meals/day)
• Traditional (2/weekdays, 3/weekends)
• Breakfast Only
• Dinner Only
• No Meals



Inquire today to receive a personalized quote from a homestay specialist.
How it Works: Finding Your Host

Complete Your Profile
Your lifestyle and preferences are heavily considered as our team finds a host near your school.

Your Adventure Begins!
Time to enjoy your homestay experience, with SRS here to help every step of the way.
*Depending on the matching service selected, our team will provide a host family option within 14, 30 or 90 days of the matching fee payment. Matches needed any earlier may require an expedite fee (in addition to the original matching fee). We are unable to guarantee a match in less than 7 days.
TURN DREAMS INTO REALITY
Explore a Whole New Part of the World
When you feel safe, happy, and secure during your college studies, the other areas of your life are more likely to grow and prosper as well. Homestay is a fantastic way to expand your world views and career opportunities.
Access to quality accommodation is an integral part of delivering a positive student experience. Our homestay services immerse international students in the local culture and help them become part of the community, laying the foundation for personal and academic success. If you're interested in enriching your college experience and staying with a welcoming local host family – we encourage you to → request a quote today!
HOME AWAY FROM HOME
Safe, Friendly Host Families
SRS host families and students develop meaningful relationships that often last long after the student has returned home.
All families must pass national criminal background checks, interviews, home inspections, orientation and training to be part the StudentRoomStay homestay program.

We make sure hosts are genuinely interested in welcoming students to the USA and helping their guests become acquainted with the American way of life.
ADD-ON PRODUCTS & SERVICES
Guaranteed to Come in Handy



Ready to receive a customized quote?
Take the first step in locking in your American host family by filling out our homestay form college students. After that, a StudentRoomStay team member will reach out to you to discuss package options and send your custom-built quote.